Boston charter schools this year received 35,000 applications, more than double the 13,000 applications that were received last year. As Sarah Tully notes on Ed Week's Charters and Choice blog, this spike in applications comes four months after voters in Massachusetts defeated a ballot measure that would have lifted the cap on charter schools in the state.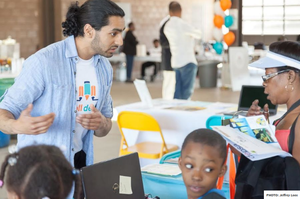 Families in Boston were able to use a new online system that allows them to apply to multiple schools at once, which may help to explain the large rise in applications. In the past, parents had to submit individual school applications online or on paper. Tully notes
Already, Denver, the District of Columbia, Newark, N.J., and New Orleans have single-enrollment systems where parents can apply to both charter and district schools.
Doug Harris has written about "The New Orleans OneApp" for Education Next.
In the immediate aftermath of Hurricane Katrina, New Orleans families could choose from an assortment of charter, magnet, and traditional public schools. The city initially took a decentralized approach to choice, letting families submit an application to each school individually and allowing schools to manage their own enrollment processes. This approach proved burdensome for parents, who had to navigate multiple application deadlines, forms, and requirements. Moreover, the system lacked a mechanism for efficiently matching students to schools and ensuring fair and transparent enrollment practices. The city has since upped the ante with an unprecedented degree of school choice and a highly sophisticated, centralized approach to school assignment.

Today, New Orleans families can apply to 89 percent of the city's public schools by ranking their preferred schools on a single application known as the OneApp. The city no longer assigns a default school based on students' home addresses. Instead, a computer algorithm matches students to schools based on families' ranked requests, schools' admission priorities, and seat availability. Experience with the OneApp in New Orleans reveals both the significant promise of centralized enrollment and the complications in designing a system that is technically sound but clear to the public, and fair to families but acceptable to schools. 
In Detroit, a similar enrollment system that would have allowed families to apply to all district and charter schools using a single application has been put on hold. As Erin Einhorn notes in Chalkbeat Detroit,
Despite the more than $700,000 and countless hours of planning that went into creating a single application for Detroit's competing district and charter schools, the effort has been put on hold indefinitely — a victim of bad timing, poor planning, and a toxic political environment.
Erin Einhorn tells the full story here.
— Education Next