In the 74, Matt Barnum writes about the legacy of the Coleman Report fifty years after it was released
One theme seemed to emerge: Newer research has led to a better understanding of the points made by the Coleman Report, but progress has often been disappointing in addressing many of the problems — including segregation, poverty and the achievement gap — related to educational inequity.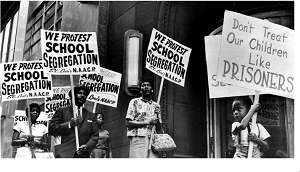 Barnum's article draws on multiple papers and studies that have been published this year, including several in Education Next.
He writes

Fifty years later, research techniques have advanced and new studies have accumulated. But the Coleman Report stands the test of time in several regards. For one, factors beyond schools' control swamp school quality in predicting student achievement, as the report argued.

Precise estimates vary, but a reasonable ballpark number is that 20 percent of the variation in student outcomes is due to school effectiveness, with most of the rest explained by family and student characteristics.

But within that 20 percent, what explains why some schools are better than others? Although it didn't get much attention at the time, the Coleman Report actually identified a possible answer: "the quality of teachers shows a stronger relationship [than school facilities and curricula] to pupil achievement. … Teacher quality seems more important to minority achievement than to that of the majority.

More recent research backs up this view, argued University of Washington professor Dan Goldhaber in a retrospective about the report for Education Next: "New empirical work, using better data … and more sophisticated statistical techniques has, in broad terms, reinforced the Coleman Report conclusion that teacher quality is the most important schooling variable."

This aligns with Coleman's finding that student achievement seemed to vary mostly within, rather than between, schools, since teacher quality also appears to differ most within, rather than between, schools.
A special issue of Education Next published earlier this year to commemorate the 50th anniversary of the Coleman Report includes papers on many topics.
– Education Next