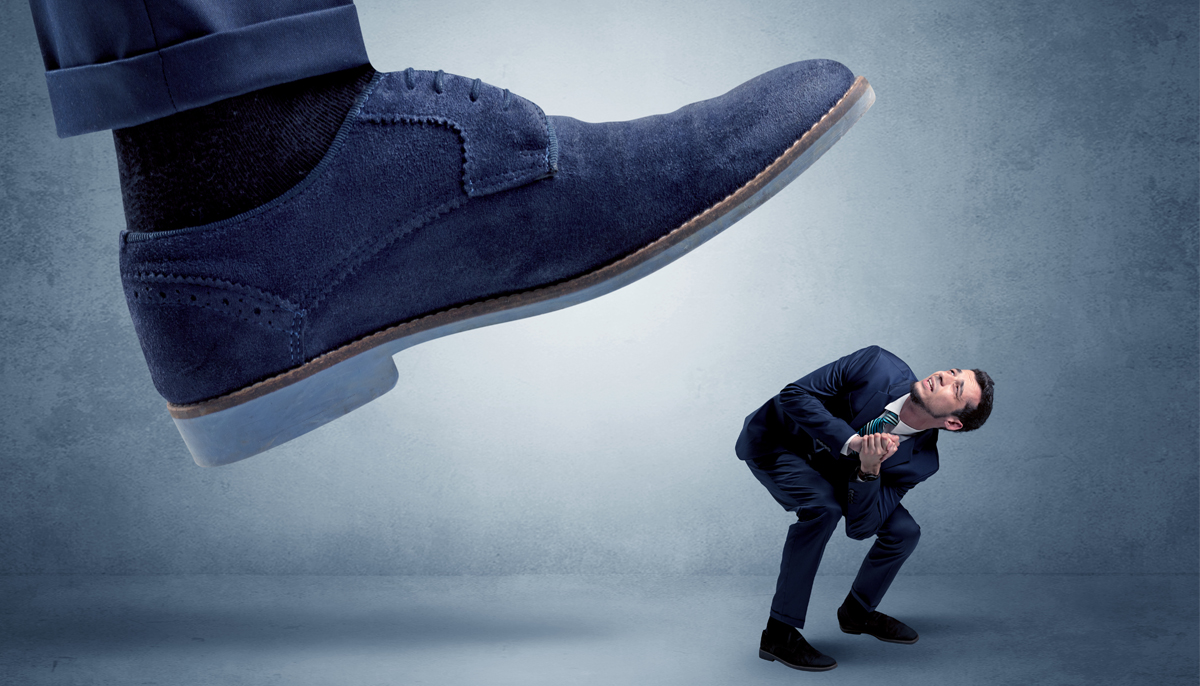 Over a quarter of existing colleges will likely fail—that is, close, merge, or declare bankruptcy—in the next 15 years. But a more massive set of failures over a longer timeline isn't out of the question—closer to Harvard professor Clayton Christensen's prediction that 50% of all colleges will fail in the next decade.
There will be several drivers of the failures—a broken business model, a demographic cliff, and disruptive innovation in the form of faster and cheaper options.
But an additional driver that falls under the heading of broken business model is the role that Harvard and other well-endowed colleges and universities will play in the struggles of small colleges that have historically had strong reputations.
As Holden Thorp, provost at Washington University in St. Louis, and Buck Goldstein, entrepreneur in residence at UNC-Chapel Hill, write in Our Higher Calling: Rebuilding the Partnership between America and Its Colleges & Universities, over the last couple of decades, elite private institutions have dramatically increased financial assistance based on need, such that roughly 100 institutions claim to have need-blind admissions.
Despite the rising sticker price at Harvard—full tuition plus room and board now cost over $70,000—according to Harvard, 90% of American families would pay "the same or less to send their children to Harvard as they would a state school." For students whose families make less than $65,000, Harvard doesn't expect their parents to contribute any money. Families making between $65,000 and $150,000 a year will generally contribute between 0 –10% of their income.
And Harvard is not an exception among its peers.
This financial aid dynamic has placed significant pressure on small colleges that lack large endowments.
Posting high sticker prices—Newbury College, which recently announced it will close at the end of the academic year, charged over $47,000 in tuition plus room and board in its most recent year, for example—in an environment where there are higher quality options that are more affordable feels untenable.
So institutions with small endowments discount tuition. But they often do so based on merit, not need, so as to try to maintain the academic "quality" of the incoming class for ranking purposes so they can preserve the desirability of attending their campus. That leaves even more revenue on the table for institutions because presumably some of the recipients of that aid could pay more than they do.
This practice of offering tuition discounts to remain affordable is increasingly untenable in an environment of rising costs where the institutions can't rely on the endowment, alumni gifts, or other sources to make up the difference in revenue.
Most of the nation's thousands of colleges and universities arguably fall into that category, as most colleges lack the endowments that places like Harvard, Yale, Stanford, and Princeton have. Just 11% of universities hold roughly 75% of the $500 billion in endowment wealth in the United States, which means most institutions fall into the "have not" category.
And although the total amount of alumni giving to universities is up—it ticked in at $11.37 billion in 2017, which was up 14.5% from the year prior—the number of alumni who give has fallen. Fewer younger donors give. Only 5% of alumni from public universities donate, and just 18% of private university alumni give.
What that means is fewer people are giving bigger gifts—like Michael Bloomberg's $1.8 billion gift to John Hopkins—and most of those gifts are going to well-off elite institutions (there are some exceptions, but not many).
This kicks off a cycle where the rich get richer and the poor get poorer.
That doesn't mean that Harvard should be doing anything different from what it is doing. Expanding access to those who can't afford Harvard is good.
But its actions—and those of its peers—will contribute to more college failures over time.
— Michael Horn
Michael Horn is a co-founder of and a distinguished fellow at the Clayton Christensen Institute for Disruptive Innovation.
This post originally appeared on ChristensenInstitute.org.