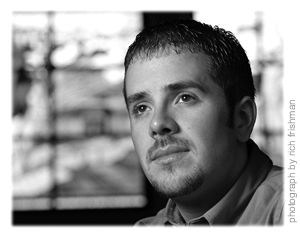 On February 25, I lost a case before the U.S. Supreme Court. I had lost at the district court level as well, but a victory in the Ninth Circuit Court of Appeals had lifted my hopes. What's more, a ruling in my favor seemed a natural extension of the Supreme Court's 2002 decision upholding Cleveland's school voucher program in Zelman v. Simmons-Harris. Alas, it was not to be.
The road to my lawsuit, Locke v. Davey, began more than four years ago, when the state of Washington revoked my "Promise Scholarship." The scholarship was available to students from low- and middle-income families who finished in the top 10 percent of their graduating classes and enrolled at a college in Washington State. Only in October of my freshman year at Northwest College did I learn that my decision to major in church ministry ran afoul of the state constitution's ban on public support for religious instruction.
I believed that the state's exclusion of theology majors from the Promise Scholarship program was wrong, both as a matter of constitutional law, which guarantees the free exercise of religion, and as a matter of social policy, which ought to promote freedom and equality and prevent religious discrimination. Accordingly, I decided to take a principled stand against what I considered a grave injustice. I kept my major, thus forfeiting my scholarship.
I soon contacted the American Center for Law and Justice, a public-interest law firm that specializes in religious liberties litigation. With their pro bono representation, I sued several Washington officials, among them Governor Gary Locke, arguing that the state's exclusion of theology majors from the Promise Scholarship program violated my rights to free speech, free exercise of religion, and equal protection under the laws.
The scholarship money was never my primary motivation in the suit. At less than $3,000, the funds were a relatively small portion of the total cost of a college education. Much more important was my desire to fight injustice, to force the state to end its discrimination against theology majors, and to secure state aid for thousands of students like myself.
I was 19 then, largely ignorant of the law and without appreciation for the importance of the constitutional questions raised in my case. I certainly never imagined my case would be heard by the Supreme Court. As my legal drama unfolded, though, it began to have a profound impact on my own education and career goals. My focus shifted from the ministry to law. After graduating from college in 2003, I began my first year at Harvard Law School. To some, it might seem as if ministry and law could not be more removed from one another or even that it would be impossible to be both a good lawyer and a faithful Christian.
To me, nothing could be further from the truth. Indeed, the very same motivations that led me toward the ministry-a desire to live out my faith in a practical way, to help others, and to make a positive contribution to society-now lead me toward the law.
As it turned out, I did not attain my goals in filing suit; Washington and other states are free to bar theology majors from all forms of state financial aid as a result of the Supreme Court's decision. The decision is a tremendous disappointment, on a personal level and because a great injustice has been done. Still, I have no regrets. Despite my loss, the fight for religious freedom and equal access to education will continue, and I am only strengthened in my resolve to further those goals.
-Joshua Davey is a rising second-year student at Harvard Law School.
Last updated July 6, 2006