Education looks to be an issue in next year's Vermont governor's race, following the decision of a former secretary of education to declare her candidacy.
On July 16, Rebecca Holcombe, Vermont's former secretary of education, tweeted that she will seek the Democratic nomination in the race to replace the incumbent Republican governor, Phil Scott. In her announcement, she cited her experience as "an educator, as a teacher, a principal, a secretary."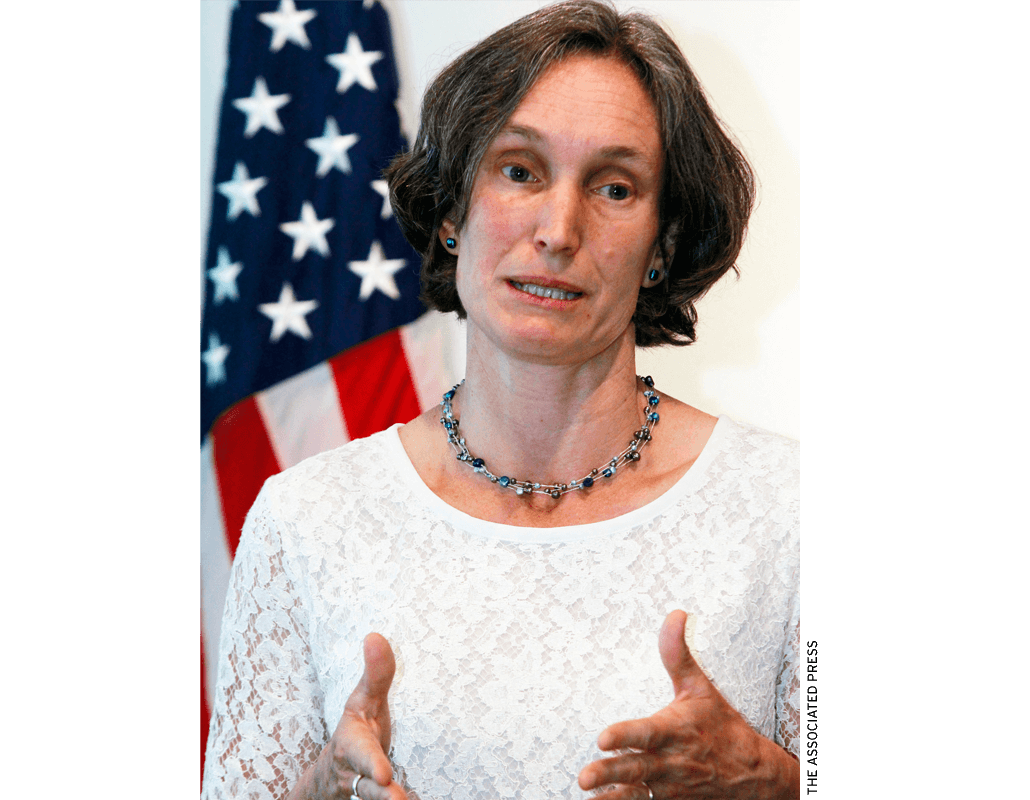 Holcombe's statement makes her the first declared Democratic candidate in the 2020 Vermont gubernatorial race.
It is one of the rare instances in which a state's highest-ranking education official has run for the state's top elected position. Other examples include Charlie Crist, who was elected as Florida's education commissioner in 2000, before it was turned into an appointed office three years later. He subsequently was elected attorney general before winning the gubernatorial race in 2006. And Tony Evers won three elections as Wisconsin's superintendent of public instruction before defeating incumbent Scott Walker in the 2018 governor's race.
Where Crist and Evers won elections to their state's top education position, Holcombe was appointed. So this will be her first bid for a statewide elected office and the first time in recent memory that Vermont's education secretary sought the governor's post.
What makes Holcombe's decision even more surprising to some longtime Vermont political observers is that she served for more than a year as Scott's secretary of education before resigning in March 2018. Originally appointed to this post by Democratic Governor Peter Shumlin in 2014, Holcombe was asked by Scott to stay on after he was elected in 2016. At the time, Scott hailed her "fierce commitment to improving Vermont's education system with a focus on outcomes and the experience of our kids."
As Scott's education secretary, Holcombe was intimately involved in the administration's implementation of Act 46, Vermont's school consolidation legislation. Under Vermont law, the general assembly passes education legislation, the state's Board of Education then drafts rules and regulations pursuant to the legislation, and the Agency of Education, which is headed by the secretary and which reports to both the board and the governor, is tasked with implementation.
When Holcombe announced her resignation after 15 months in the Scott administration, the governor commended her oversight of the consolidation policy. Passed in 2015, Act 46 addressed declining school enrollments by offering tax incentives to encourage school district mergers. The Act became the subject of legal battles, as many towns sought to delay forced school mergers. On July 1, the state's Supreme Court rejected an effort by 33 school boards to delay state-mandated consolidations while the Court considered the merits of the case.
Although Holcombe gave no reason for her decision to resign from Scott's administration, press reports indicated at the time that she was upset with the administration's budget decisions for the fiscal years 2018 and 2019, particular its unwillingness to support raising property taxes to fund increases in local school budgets.
Holcombe is also citing other educational policy difference with Scott in making the case for her candidacy. Most notably, she accuses his administration of pushing for a statewide voucher program, citing language in a report issued by her successor Dan French that discusses creating a single statewide school district. Under the plan, "Students would have statewide school choice among all the public schools, technical centers, and non-sectarian independent schools approved by the Agency." Currently Vermont has a limited voucher program that allows parents in districts that don't offer a full K-12 education program to tuition into another school district.
Administration officials dispute Holcombe's charge, noting that the education document is not a policy statement. Rather, as indicated in the report's preface, they view it as "a visioning exercise conducted within the Vermont Agency of Education to begin to imagine the design of a modern education system." Local media outlets have chimed in by rating Holcombe's voucher claim as "mostly false." Despite this criticism, the assertion remains on her campaign website.
Holcombe, a former elementary school principal, has a doctorate from Harvard's Graduate School of Education. Scott served three terms as lieutenant governor and had a career in his family construction business.
In the absence of polling data, and with no clear evidence that Scott is politically vulnerable, most political observers view Holcombe's candidacy as a long shot. Although school consolidation remains controversial, it may be difficult for Holcombe to run on that issue given her role as Scott's education secretary in overseeing its implementation. And, so far, her claim that Scott favors a statewide voucher system appears to lack credibility. Nonetheless, her candidacy will ensure that the Scott administration's difficult decisions on school consolidation and education spending will be a subject of debate during the upcoming gubernatorial race.
Matt Dickinson is a professor of political science at Middlebury College. His blog is Presidential Power.