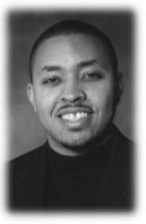 In 1989, my dream of attending college on a football and track scholarship was shattered when I graduated high school with a 1.56 GPA, a ranking of 413 out of 435 students in my senior class, an 820 on the SAT, a 19 on the ACT, a dismal attendance record, and absolutely no idea about what I wanted to do with my life. Two years later, on December 24, 1991, I was sitting behind bars in the prison at Norfolk Naval Station in Virginia, awaiting notice of the numerous charges being brought against me for an altercation I had with a naval officer.
Fortunately, after spending just a few days instead of a few years in lockup, I was exonerated. Two weeks later, I met my wife, Lisa, dedicated myself to reading two books a week to improve my speaking and writing skills, changed my peer group, and moved on with my life.
In 1993 I returned home to Madison, Wisconsin, from Hampton, Virginia, having spent three years in the U.S. Navy and one year attending Hampton University. I immediately went to my old neighborhood to check in with everyone, to see my guys and the girls on the block where I'd spent so much time as an adolescent. I was shocked and dismayed to find that so many of the young men I grew up with had succumbed to the crack cocaine trade and were either addicted to it or selling it, died or were killed for it, or were in jail because of it. Most of those still around were not in the labor force, were not attending any education or training program, and expressed little optimism about their future or their value to society.
I switched my academic major at the University of Wisconsin from pre-medicine and nutritional sciences to urban education and spent the next decade working with city youth. I soon became determined to expose how unproductive our education system was at graduating students and preparing them for college. I enlisted the support of a then up-and-coming researcher named Jay Greene to help me identify a reliable formula for calculating high school graduation rates and secured the support of the organization I was then presiding over to spend $15,000 on a study.
At the time, I was concerned that "dropout" statistics were masking a much larger problem that many in government knew existed but weren't sharing: hundreds of thousands of black and brown students nationwide were not graduating high school. That initial study and others that followed have stimulated national interest and growing financial investment in high school graduation and college-readiness initiatives. But the central problem that drove me down this road in the first place—the lack of educational and career success among young black and brown men—has garnered very little attention.
As we celebrate the election of our country's first black president, I can't help but ponder how very few black males are being prepared to successfully complete a college education and assume leadership roles in the fields of business, industry, government, family, and community. How will this brain drain affect the future of families and children in our country? How will this affect our economy and national interests? How many public and private prisons are we willing to pay $38,000 annually per inmate to have black men imprint license plates and pick up debris on U.S. highways?
The 2008 Schott Foundation report on high school graduation among black males found that only 19 percent of black males in Indianapolis, 20 percent in Detroit, 27 percent in Norfolk, Virginia, 29 percent in Rochester, New York, and 47 percent nationally were graduating from high school. When I read that report, I felt as if I'd been impaled by fragments from a hand grenade. I asked myself, If our school systems are producing such small numbers of graduates, what is the purpose of K—12 education for black males? Why are we allowing our children to languish in schools and school systems that produce far more failures than successes?
Kaleem Caire is the president and CEO of Next Generation Education Foundation, an organization that prepares young men to succeed in college, careers, leadership, and life.