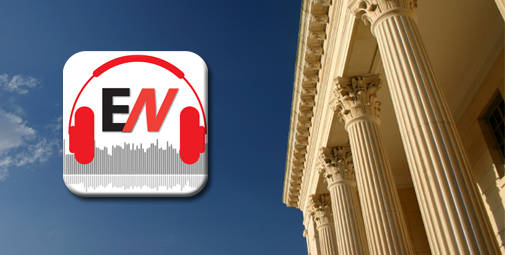 On January 11, 2017 the Supreme Court heard oral arguments in the most important special education case in thirty-five years, Endrew F. v. Douglas County School District. At issue was the level of services federal law requires school districts to provide students with disabilities.
Must districts merely ensure that students receive some educational benefit, however trivial it may be? Or do they need to meet a higher standard? How the justices answer that question could have big implications for the more than 6 million students nationwide currently enrolled in special education.
On this week's episode of the podcast, in advance of the Supreme Court's decision, Marty West talks with Josh Dunn about the case. Dunn is an associate professor of political science at the University of Colorado-Colorado Springs and the legal beat columnist for Education Next.
UPDATE: Dunn has a new article on the Endrew F. case, "Special Education Standards," released online in April after the Supreme Court unanimously ruled that, under the Individuals with Disabilities Education Act (IDEA), public school students with disabilities are entitled to greater benefits than some lower courts had determined.. This article will appear in the Summer 2017 issue of the journal and is available now at www.educationnext.org.
The EdNext Podcast is available on iTunes, Google Play, Soundcloud, Stitcher and here every Wednesday.
—Education Next