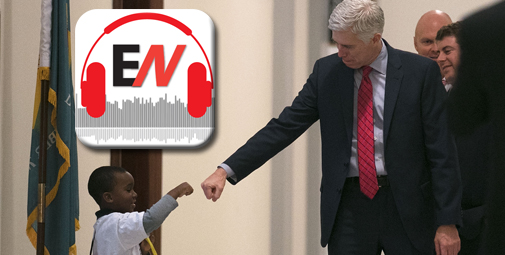 Arizona Supreme Court Justice Clint Bolick has been poring over Neil Gorsuch's opinions as a federal judge to learn how he might approach the steady stream of education cases that inevitably make their way before the Supreme Court. He discusses his conclusions with Marty West in this week's episode of the EdNext podcast.
Bolick's new article, "Gorsuch, the Judicious Judge: A common-sense approach to education issues," will appear in the Summer 2017 issue of Education Next.
The EdNext Podcast is available on iTunes, Google Play, Soundcloud, Stitcher and here every Wednesday.
—Education Next
Last updated March 1, 2017