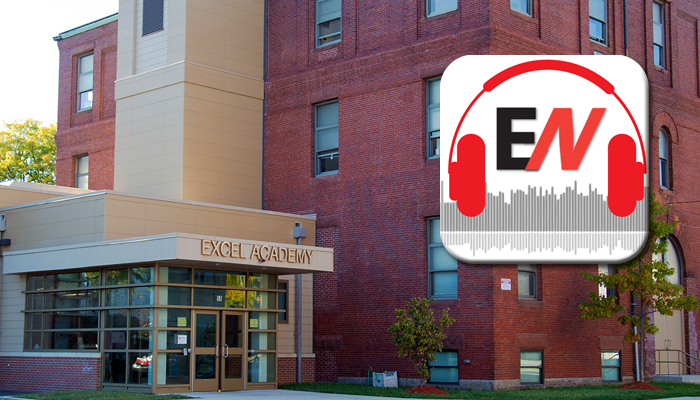 A group from Excel Academy Charter Schools in Boston joined Education Next Editor-in-chief Marty West to discuss how the charter network works to accommodate students with special needs, including English-language learners and those with disabilities.
Included in the discussion are chief executive officer Owen Stearns, network director of student supports Sarah Kantrowitz, and ELL specialist Lucero Castillo.
Excel Academy was featured in the article "Inclusion in Action" by E. B. Solomont.
The EdNext Podcast is available on iTunes, Google Play, Soundcloud, Stitcher and here every Wednesday.
— Education Next