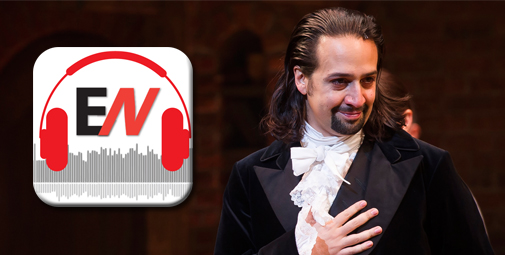 With 11 Tony Awards, a Pulitzer, and a Grammy, the musical Hamilton is the hottest play to hit Broadway in decades.
Could Hamilton, which tells the life story of our nation's first treasury secretary, have an impact on the teaching of U.S. History in American high schools? That's the vision behind the Hamilton Project, a major new effort to get the musical in the hands of kids, first in New York City, and eventually nationwide.
In this week's episode, Marty West talks with Wayne D'Orio, a veteran education journalist and the author of the article "Hamilton Goes to High School," which will appear in the Summer 2017 issue of EdNext.
The EdNext Podcast is available on iTunes, Google Play, Soundcloud, Stitcher and here every Wednesday.
—Education Next