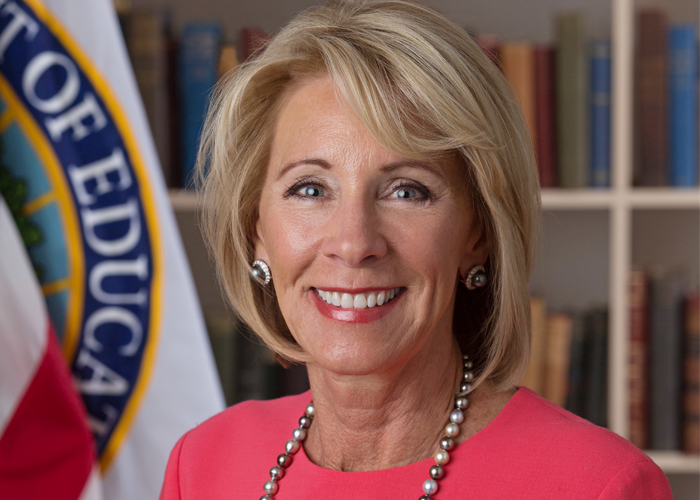 Education Secretary Betsy DeVos will deliver the keynote address at "The Future of School Choice: Helping Students Succeed," a conference at the Kennedy School of Government at Harvard in Cambridge, MA, on September 28-29, 2017.
The keynote address will take place on September 28, 2017 at 6:00 pm, at the John F. Kennedy Jr. Forum. It will be live streamed. More details are available here.
Information about the conference is available here, and a full agenda for the conference is available here.
The conference is sponsored by the Program on Education Policy and Governance and the Taubman Center for State and Local Government, with support from EdChoice.
— Education Next