On Top of the News
The Merit Pay Myth: Why the Conventional Wisdom About Paying Teachers Is Wrong
The 74 | 4/26/16
Behind the Headline
Merit Pay International
Education Next | Spring 2011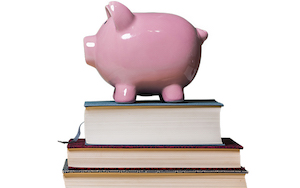 It is easy to find statements by education experts and journalists that "merit pay doesn't work," but as as Matt Barnum writes in The 74
In fact, the research on merit pay (also called performance pay, usually by supporters) is mixed, with some studies finding no effect but many others finding positive impacts. The emergence of the conventional narrative — that it has been proven not to work — shows how an education myth is quickly built, repeated, and self perpetuated: even when it's wrong or missing important nuance.
Barnum looks closely at key studies on merit pay and at possible explanations for why the research is often misunderstood. He notes
The limits of these studies — usually pointed out by the researchers but often overlooked in news accounts — is that they examined just one of multiple ways performance pay might have a beneficial effect. As [Rick] Hess put it, "Whether the merit pay experiment shows big test jumps or none at all, it won't tell us a damn thing about the ability of performance pay to attract new talent to teaching, undergird efforts to promote professionalism, retain talent, or boost regard for the profession."
One study published in Education Next attempted to take a broader look at impact merit pay might have by using international data. The study's author, Ludger Woessmann, writes
Do the countries that pay teachers based on their performance score higher on PISA tests? Based on my new analysis, the answer is yes.
He continues
Students in countries that permit teacher salaries to be adjusted for outstanding performance score approximately one-quarter of a standard deviation higher on the international math and reading tests, and about 15 percent higher on the science test, than students in countries without performance pay. These findings are obtained after adjustments for levels of economic development across countries, student background characteristics, and features of national school systems.
—Education Next