On Top of the News
Texas, Arizona High Schools Dominate New U.S. News Rankings
Washington Post | 4/19/16
Behind the Headline
High Scores at BASIS Charter Schools
Education Next | Winter 2014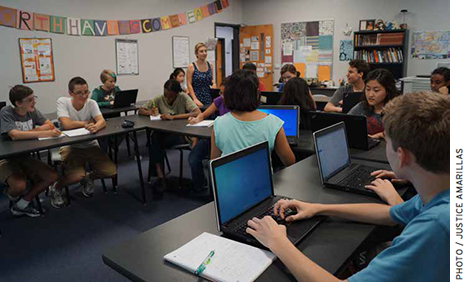 U.S. News and World Report has released its 2016 rankings of the country's best high schools, identifying the public high schools that do the best job of preparing students for college and careers.
While the number one ranked school is a magnet school in Dallas for gifted students, the numbers two and three schools are both open-enrollment BASIS charter schools, in Arizona. The sixth ranked school is also a BASIS open-enrollment charter school.
June Kronholz wrote about "High Scores at BASIS Charter Schools" in the Winter 2014 issue of Education Next.
—Education Next
Last updated April 20, 2016