On Top of the News
Schools Are Slow to Learn That Sleep Deprivation Hits Teenagers Hardest
The New York Times | 3/28/2016
Behind the Headline
Do Schools Begin Too Early?
Education Next | Summer 2012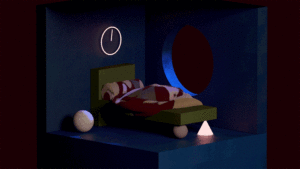 Writing on The Upshot, Aaron Carroll reviews the research on sleep deprivation and concludes that, while sleep deprivation among adults is rare, among teens it is likely much more widespread. The main culprit, he writes, is high school start times that are too early.
He notes
There's no good reason school has to start this early, and starting it later might improve the amount of sleep teenagers get. A study published in 2014 examined 9,000 students in eight public schools in three states. It found that in high schools where classes began at 7:30 a.m., about a third of children got at least eight hours of sleep a night. If they started at 8:35 a.m., about 60 percent of children achieved that goal.

Moreover, the later start time was associated with improvements in a number of subjects, as well as state and national achievement test scores. Attendance increased. Perhaps more important, the number of car crashes by drivers 16 to 18 was reduced by 70 percent when school start times were changed from 7:35 to 8:55.

It's for reasons like these that the American Academy of Pediatrics released a policy statement in 2014 calling for a shift in school start times to 8:30 or later. Few school systems, however, have heeded the call.
A study by Finley Edwards that was published in Education Next in 2012, "Do Schools Begin Too Early?" looked at how changes in school start times affected the academic performance of middle school students. He wrote
I find that delaying school start times by one hour, from roughly 7:30 to 8:30, increases standardized test scores by at least 2 percentile points in math and 1 percentile point in reading. The effect is largest for students with below-average test scores, suggesting that later start times would narrow gaps in student achievement.
—Education Next