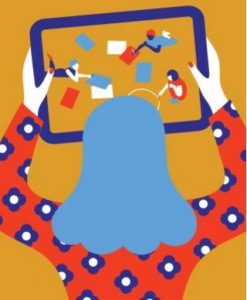 On Top of the News
Learn Different: Silicon Valley Disrupts Education
New Yorker | 3/7/16
Behind the Headline
The Rise of AltSchool and Other Micro-Schools
Education Next | Summer 2015
In the new issue of the New Yorker, Rebecca Mead takes a long look at AltSchool and in particular at AltSchool Brooklyn. As Mead explains, the idea behind the first AltSchool, in San Francisco, grew out its founder's search for a school for his daughter.
The more Ventilla thought about education, the more he thought that he could bring about change—and not just for his own children. Instead of starting a "one-off school," he would create an educational "ecosystem" that was unusually responsive to the interests of children, feeding them assignments tied to subjects they cared about. Ventilla's vision fit the prevailing ethos of middle-class child rearing, in which offspring are urged to find their enthusiasms and pursue them into rewarding nonconformity. Ventilla also wanted students to focus on developing skills that would be useful in the workplace of the future, rather than forcing them to acquire knowledge deemed important by historical precedent.
Mead writes that Silicon Valley entrepreneurs believe that "the flexibility and innovation of the tech sphere can be productively and profitably applied to the education sector, which is perceived as sclerotic." The venture capitalists backing AltSchool hope it "will help 'reinvent' American education: first, by innovating in its micro-schools; next, by providing software to educators who want to start up their own schools; and, finally, by offering its software for use in public schools across the nation, a goal that the company hopes to achieve in three to five years."
Michael Horn wrote about "The Rise of AltSchool and Other Micro-Schools," in the Summer 2015 issue of Education Next. He also wrote "Moving Edtech Forward: School Networks AltSchool and Summit Are Betting on a Breakthrough" in the Winter 2016 issue.
 — Education Next