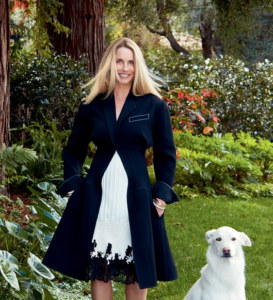 On Top of the News
How Laurene Powell Jobs Is Reimagining the Future of Education
Vogue | 2/23/16
Behind the Headline
Game Plan for Learning
Education Next | Spring 2016
In Vogue magazine (!), Robert Sullivan profiles Laurene Powell Jobs, the widow of Steve Jobs, who will use part of her $17 billion fortune to launch XQ: The Super School Project, a national competition aimed at reimagining the American high school. Powell has hired Russlyn Ali, who formerly worked at the U.S. Department of Education and the Education Trust, as CEO of XQ.
Jobs and Ali report that 10,000 applicants have submitted ideas and that around 400 semifinalists will move on to the development phase of the competition this spring.  At least five ideas will be chosen to move forward and receive a share of $50 million.
Over at the Hechinger Report, Sarah Garland hears from students about how they would design high schools.
****
A recent article in Education Next looks at some early work by sociologist James Coleman on why high schools don't work.
"Deep within the data, he found what he considered the root of the underachievement crisis in American high schools: a management structure that misunderstood teenagers and fundamentally misused student incentives," Greg Toppo writes of Coleman.
Toppo goes on to explore Coleman's ideas for transforming the American high school in "Game Plan for Learning."
– Education Next
Last updated February 25, 2016