On Top of the News
Can More Money Fix America's Schools?
NPR | 4/25/16
Behind the Headline
Boosting Educational Attainment and Adult Earnings
Education Next | Fall 2015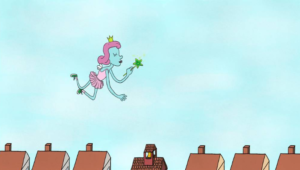 Is it how much you spend on schools or how you spend it? NPR's ed team is in the midst of a series of reports on money and schools. The latest installment takes a close look at the debate over whether money matters.
The NPR team quickly rejects the idea that sprinkling more dollars over troubled schools will magically improve test scores. They go on to take a close look at various studies on the impact of spending, and conclude
Extra money spent thoughtlessly is no panacea for what ails many schools. But it's also true that, to pay for the kinds of things (and people) that are most likely to help vulnerable students, many schools need more money.
One of the key studies explored by NPR Ed's reporters is "Boosting Educational Attainment and Adult Earnings," by  C. Kirabo Jackson, Rucker C. Johnson and Claudia Persico, which appears in the Fall 2015 issue of Education Next.
For more on how this giant NPR series came to be, read Alexander Russo's look behind the scenes.
—Education Next