There's a lot out there these days on coaching as a strategy for professional learning and teacher leadership—particularly as a vehicle for enhancing the trajectory of a teaching career. Leveraging the expertise of a great teacher makes sense for supporting ongoing learning for all teachers and improving instruction for students. However, I wonder why we haven't been smarter about how to structure coaching to honor the skills and knowledge of teachers, while also allowing them to be deeply engaged with young people—especially because it's generally the desire to serve students that motivated most of us to become teachers.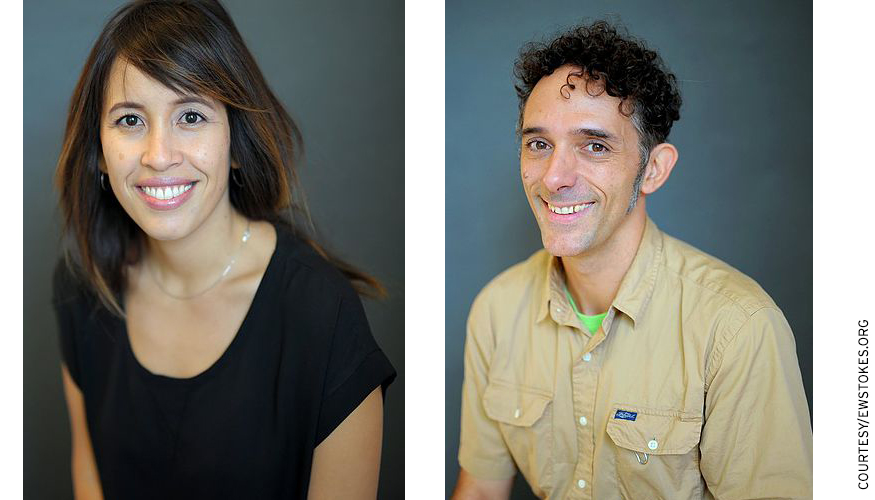 So I wanted to talk with a couple of teachers-turned-coaches who are experiencing this tension. My son's second-grade teacher, Maribel Wan, was a master in literacy instruction, so I was not surprised when she was tapped to become the schools' first literacy coach. Rene Hayden, third-grade teacher to both my children, is also headed into a coaching role. I was recently able to talk to both of them about the transition from teaching to coaching:
How long have you been a classroom teacher? What did you enjoy the most about that role?
Maribel: I started teaching in 2002, straight out of college. I wanted to have an impact, so I joined the D.C. Teaching Fellows. At the time, I thought I would only teach for a couple years and then go into educational policy. I never ended up pursuing policy because working with students was so challenging and fulfilling. I left the classroom in 2013 to work as the literacy coach at my current school.
Rene: I have been teaching for about 16 years, but "real" teaching about eight. I taught at the university level, and then decided to actually learn something about pedagogy. I entered an alternative certification program in D.C. and taught high-school English for a year, then settled into elementary teaching for the past seven. As a historian and long-time lover of the humanities, I never had a love of math and science, but teaching those subjects as an elementary teacher opened them up for me and blew me away, and now I'm a math and science coach!
What led you to move into coaching your peers?
Maribel: I became a coach because my school needed one, and my name came up. I wasn't looking to leave the classroom, but I figured I would give it a try since it was a good growth opportunity and I could have a larger impact beyond my classroom.
Rene: Basically, I was asked to by the administration. I'm of two minds about it, because I really love teaching and never thought of myself outside of it. The reason I agreed was that I feel that our school and teachers really need support, whether it is from me or not. I always appreciated my mentors and former principal observing me in a supportive capacity, and I hope that I can live up to that. The time and space spent reflecting on your practice with somebody is important. It has forced me to articulate what is important and of value in my teaching, sparked productive and creative directions in my pedagogy, and helped me to confront my challenges—especially with classroom management.
What is your weekly schedule? What goals do you have for your work?
Maribel: My weekly schedule varies, but typically consists of meetings with teachers or administrators, teacher observations, lunch duty, student reading intervention, and planning time. My goals vary depending on who I'm working with, but they all relate to improving student achievement.
Rene: My position is a bit odd in that the parameters are still in development. My goal is to have about half of my time be devoted to research and resource acquisition, and half to weekly observation and meetings with teachers. I really want to establish myself as a regular presence in the classroom.
Do you miss students? How does that factor into your work now?
Maribel: There are so many things I enjoy and miss about teaching: student conversations, their thought process, the sparkle in their eyes when they are captivated by something, and their empathy, sincerity, and openness to the world and its challenges. I still make it a point to find a way to connect with them. If I work with a particular teacher, I make sure the students know me and establish a relationship with them.
Rene: Yes, that is one of the things that I will miss most. Hopefully, being a regular visitor in the classroom will mitigate that, but I know it still won't be the same.
What's the most challenging part of your role? What's the most fun and/or empowering?
Maribel: Adults are challenging. The most fun or empowering part of the role is having a teacher take risks and watching them succeed.
Rene: For me, coaching is the kind of endeavor in which, ideally, the coach makes themselves invisible because they are working to have teachers own the process of reflection and implementation. So it will probably be important for me to curb my directive tendencies and strong opinions. It is also important to me to help teachers find creativity and agency in their work, so that they do not just see themselves as curriculum-delivery vehicles with other people dictating what they do. That may run up against certain administrative priorities, which presents its own challenges. I also know that I will have to become much more knowledgeable about pedagogical theory and practice, as well the content-specific pedagogy of our curriculum and standards across grades.
What makes coaching possible in schools?
Maribel: Funding, support from the administration, a school culture that supports coaching, and teachers who are receptive to it.
If you had a magic wand, how would you design the teaching career path?
Rene: The most important thing, in my opinion, is to give teachers the time and space to truly assess students' needs in a particular community, and have the capacity to acquire or create the resources and practices to meet those needs.
— Heather Harding
Heather Harding is the director of policy and public understanding at the Schusterman Foundation.
This post originally appeared on Rick Hess Straight Up.
Editor's note: For more on this topic, please read "Taking Teacher Coaching to Scale," by Matthew A. Kraft and David Blazar in the Fall 2018 issue of Education Next.