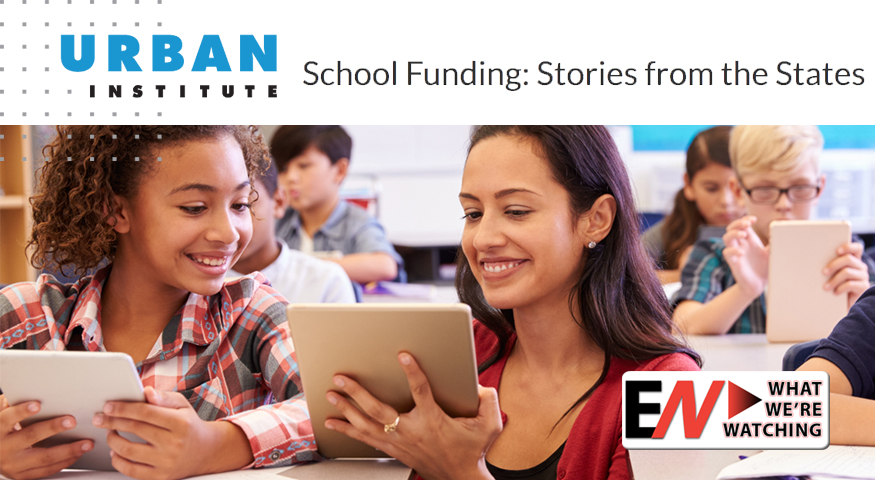 On Wednesday, May 30, 2018, the Urban Institute will host a panel discussion on how states can make changes to their school funding systems.
As the event page explains
We'll hear from school finance experts and advocates from several states that have recently changed their funding formulas and discuss what it takes to navigate competing priorities and ensure the best outcomes for students.
Click here for information about how to register to attend the event or watch the live feed.
— Education Next
Last updated May 18, 2018