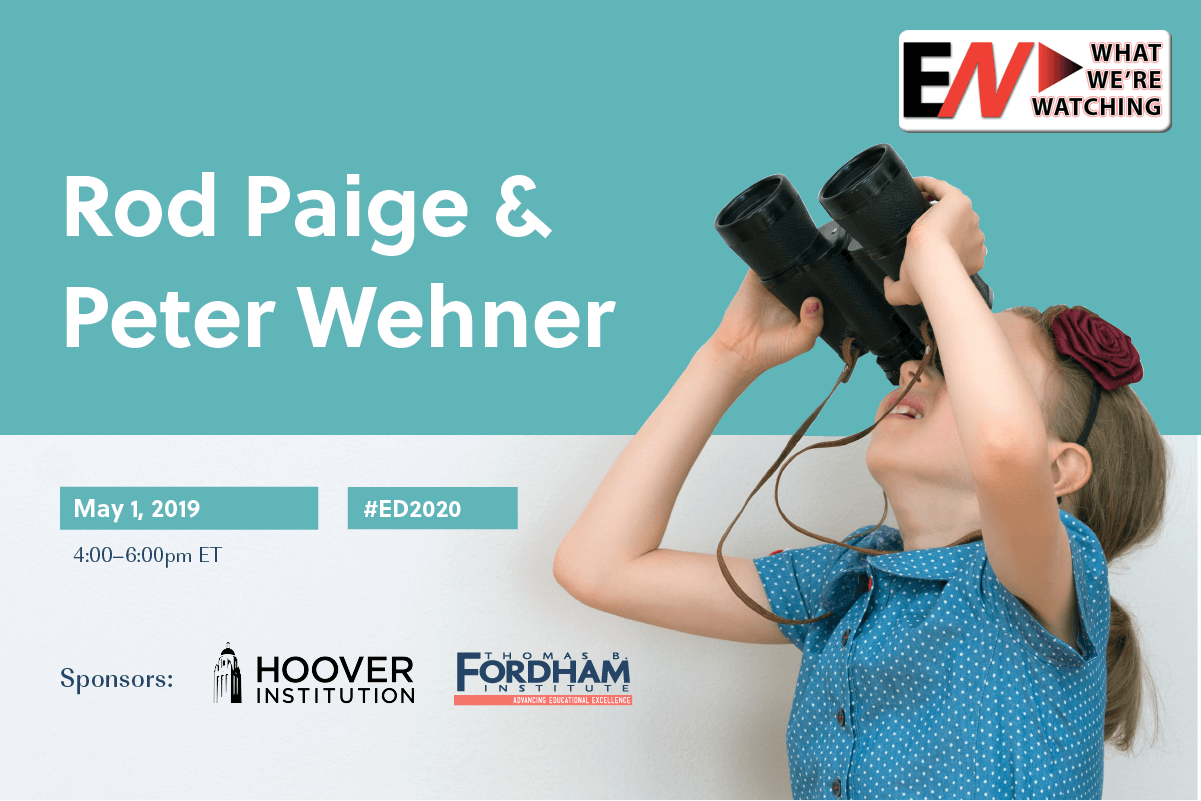 On Wednesday, May 1, 2019, Fordham and Hoover hosted two speakers, Rod Paige and Pete Wehner.
Rod Paige, former U.S. Secretary of Education, argued that school reforms need to focus not just on changing schools, but even more on boosting student effort.
Pete Wehner, a senior fellow at the Ethics and Public Policy Center, made a case for reviving old-fashioned character education in America's schools.
– Education Next