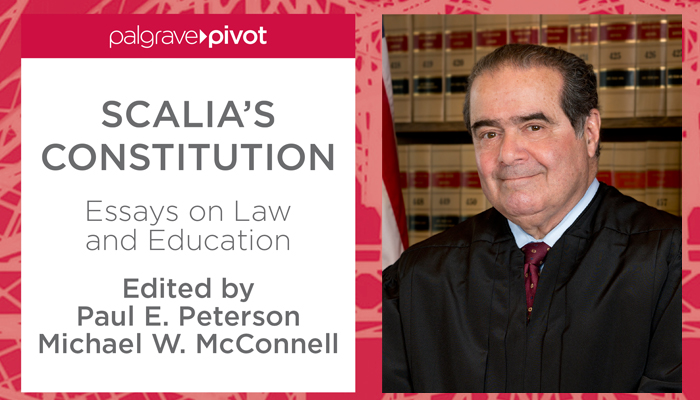 On Sept. 15th,  the Hoover Institution hosted "Scalia's Constitution: Essays on Law and Education," an event organized by the Harvard Program on Education Policy and Government.
CSPAN-2 aired the event on Sept. 15th at 9:32 p.m.
Paul E. Peterson moderated a discussion involving Shep Melnick, Amy Wax, and C. Boyden Gray.
A forum on Antonin Scalia's legal arguments on race and education appears in the Fall 2017 issue of Education Next. In it, Shep Melnick and James Ryan debate Scalia's understanding of whether the Constitution requires public officials to act in a colorblind manner or whether they can take race into account.
— Education Next