Forty-three years ago, the Supreme Court ruled that there is no federal right to education. Today, plaintiffs in two cases are asking federal courts to overturn that decision. In San Antonio v. Rodriguez (1973), plaintiffs had argued that disparities in spending among Texas school districts violated the equal protection clause of the Fourteenth Amendment and asked the court to wade into the political and policy thicket of school finance. The court declined. Since the Constitution does not protect education as a fundamental right (and, in fact, does not mention education at all), the court held there was no right to a specific level of spending.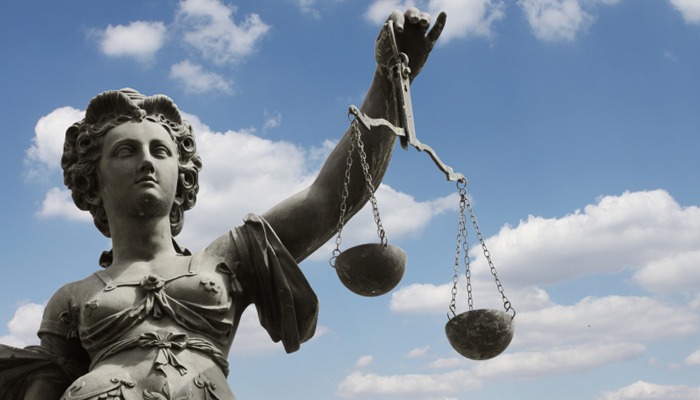 While those challenging Rodriguez today offer more sensible remedies, such solutions would lead federal courts back to the same barren and misguided ideas the Supreme Court rejected in 1973. The first case, Gary B. v. Snyder, alleges that students have a "fundamental right" to literacy and that the Detroit school system fails to secure that right. Plaintiffs are asking the federal courts to force the state of Michigan to implement "evidence-based" reforms to guarantee literacy. The second, Martinez v. Malloy (led by the legal team behind Vergara v. California), contends that, in Connecticut, "inner-city children are compelled to attend public schools that the state knows have been failing its students for decades." They want the federal courts to strike down laws that limit the expansion of charter schools and prevent students from transferring to better public schools.
Superficially, the two cases appear different from Rodriguez. In both, the plaintiffs' primary goal is not increased spending but pedagogical and policy reform. Ultimately, however, all three of these cases rest on the same legal foundation: the claim that there is a constitutional right to education. Should the Supreme Court agree, the remedial claims in future cases would inevitably metastasize into the same simplistic but harmful demand that improving education always requires spending more money. The right is what matters, not the remedy.
The most important question, then, is whether such a right is guaranteed in the Constitution. The reasoning in Rodriguez is as sound today as it was in 1973. It is not the job of the court to go spelunking for new rights not in the text. Additionally, these lawsuits would severely challenge the core constitutional principles of federalism and the separation of powers. If, for instance, the Supreme Court decides that a state underspends on education, how exactly should it remedy this? Order Congress to spend more money? Order the state to raise taxes?
But if abandoning constitutional principles isn't cause for concern, institutional incompetence should be. Judges, by training and disposition, lack the capacity to reform institutions such as schools. Education is a complex policy area in which outcomes are determined by a host of difficult-to-measure variables, many of which are outside of schools' control. When judges have been called in to reform education, they have quickly grown weary of policy minutiae and have let quantifiable metrics drive out that which is more difficult to measure. Judges can easily determine how many books are in a school library, how many students are in a classroom, or how much money a school has spent. What they can't easily determine is exactly what educators need to do to improve a given school. There is significant disagreement among education scholars about how to improve education, so why should we think that judges can resolve this vexatious dispute for us? As the court said in Rodriguez, courts "are not equipped to resolve intractable disagreements on fundamental questions in the social sciences" — or even to consider the importance of good teachers, a point on which scholars agree. While we can measure the difference a good teacher makes in the classroom, we can't develop a mathematical formula for creating these heroic professionals, so judges will instead focus on easy-to-measure but inaccurate metrics like teachers' salaries as proxies for teacher quality.
In the end, while these two lawsuits might look attractive to education reformers, the federal courts are not the answer for our educational ills. These lawsuits will only distract us from the hard political and policy work necessary for meaningful reform.
Joshua Dunn is professor of political science at the University of Colorado-Colorado Springs.