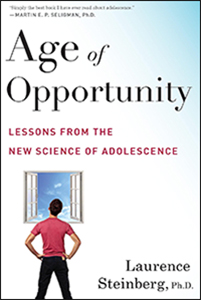 Laurence Steinberg is a developmental psychologist at Temple University who has spent the past four decades studying adolescence. Educators and the education policy community will be familiar with his work on topics including homework, extra-curricular activities, remediation in higher education, and the impact of part-time jobs on academic achievement. His new book, Age of Opportunity, mines his own research and that of others from the fields of psychology, sociology, history, education, medicine, law, criminology, public health, and neuroscience to provide "lessons from the new science of adolescence."  His purpose, as he puts it, is to help people "parent more intelligently" and "teach more effectively."
Mike Petrilli talks with Laurence Steinberg in this brand new episode of The Education Next Book Club.
Additional episodes of the Education Next Book Club can be found here.