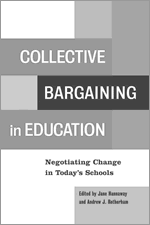 Collective Bargaining in Education: Negotiating Change in Today's Schools. Edited by Jane Hannaway and Andrew J. Rotherham (Harvard Education Press).
It is not clear what justifies use of "change" in the title of this book. Since the days of the Luddites, it has been in the nature of unions to oppose anything that jeopardizes worker prerogatives, and virtually every essay in the volume concedes that school boards are too weak politically to impose reforms. Even the most pro-union of the essays promises little more than a hope for a better collective-bargaining future.
Still, this well-edited volume is noteworthy for the gap it fills. The book documents the rise of public-sector unionism in an era when private-sector unions are dying; exposes the political fragility of school boards; and, inadvertently, reveals that the power of unions extends well beyond the bargaining table, even to the point of shaping education research itself. The editors candidly tell us that "as we were seeking support for the project and recruiting authors, more than one person wished us well and told us this was an important avenue for inquiry but just too hot for them to touch."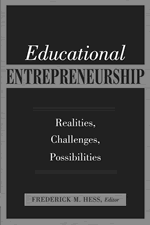 Educational Entrepreneurship: Realities, Challenges, and Possibilities. Edited by Frederick M. Hess (Harvard Education Press).
"This is the era of educational entrepreneurship," declares Education Next editor Frederick M. Hess. Should we care? Hess makes a compelling case that innovative endeavors like Teach For America and Edison Schools differ from "flavor of the month" reforms.
Whereas the public school bureaucracy is capable of incremental change at most, education entrepreneurs see beyond long-established barriers and disrupt the status quo. But the volume is not overly optimistic about their impact. Hess admits that many entrepreneurial efforts are apt to fail, making support for them a risky proposition. Still, the volume does an admirable job depicting some of the more entrepreneurial people in education today and imparting enough information to suggest which of these efforts will pay off—and which will disappear.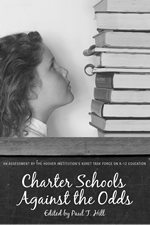 Charter Schools Against the Odds: An Assessment of the Koret Task Force on K–12 Education. Edited by Paul T. Hill (Hoover Institution Press).
Charter schools today are an important part of the education landscape, but they are not as influential as some once hoped. Why? Paul Hill, in his introduction to this volume, argues that this is due in part to the difficulty encountered in starting new schools, but also because the playing field has been tilted more sharply against charter schools than the enthusiasts first understood. The assorted chapters take a close look at factors that have inhibited the growth of charter schools. Many of the supply-limiting elements are rooted in state laws; others have been devised by opponents of charter schools, particularly teachers unions and school boards, which have worked hard to thwart charter schools at every turn.
The charter movement, though well launched, Hill argues, is not likely to become a much larger factor in American public education without serious efforts to level the playing field. And in the book's final chapter, he suggests how laws and policies can be changed to give charter schools a fairer chance at success.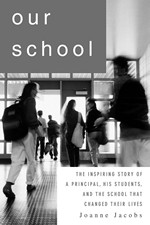 Our School: The Inspiring Story of Two Teachers, One Big Idea, and the School That Beat the Odds. By Joanne Jacobs (Palgrave Macmillan).
Education critic and commentator Joanne Jacobs has done a service with this unabashedly subtitled book. Jennifer Andaluz and Greg Lippman are the two teachers. The school is Downtown College Prep (DCP), a charter high school for underachieving Hispanics in San Jose, California. The big idea was starting it. And what is so inspiring is that they beat the odds. Jacobs is a brassy partisan (and school volunteer), but that qualifies her to write an impassioned, informed inside story. Charter boosters need to know, though, that DCP's success entailed plenty of luck as well as pluck. What if Andaluz and Lippman had never met a dying priest who provided them space for the school? What if the San Jose Unified School District had not come through with crucial, if modest, financial support? Such serendipity makes for good drama but doesn't build large numbers of charter schools.