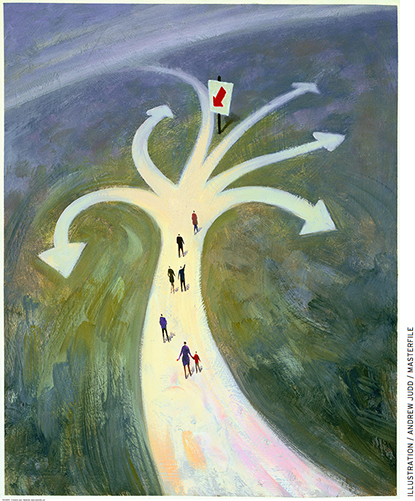 There's broad commitment to ensuring that all high-school graduates are college- and career-ready, but heated debate about the best means of achieving that goal. The big question is, how can schools both respect the diversity of students' interests and ambitions and set a high bar for all? In this forum, two longtime advocates of high school reform weigh in.
Cynthia G. Brown is senior fellow at the Center for American Progress and formerly served as the center's vice president for education policy. Robert Schwartz is professor emeritus at the Harvard Graduate School of Education and coleads the Pathways to Prosperity Network.
• Cynthia Brown: All Students Need Common Foundational Skills
• Robert Schwartz: Multiple Pathways Can Better Serve Students
This article appeared in the Summer 2014 issue of Education Next. Suggested citation format:
Brown, C.G., and Schwartz, R. (2014). College Prep for All? Education Next, 14(3), 56-60.