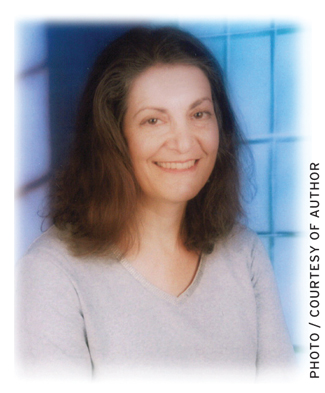 I spoke recently with a teacher at an alternative public high school. His students had been kicked out of their neighborhood schools for fighting, truancy, and drug abuse, and his job was to remedy the students' behavior so they could return to their neighborhood schools. I wondered, what happened to the alternative school I remembered from the 1970s? It seemed so different from the alternative schools of today.
Alternative East High School in Wyncote, Pennsylvania, was modeled after the famous Parkway alternative school in Philadelphia. From 1971 to 1983, Alternative East drew students from Philadelphia and the surrounding suburban school districts of Abington, Cheltenham, and Springfield. The principal, Gisha Berkowitz, took the job after first becoming known as an "active parent."
At Alternative East, students could create their own courses. As long as the course met college entry requirements, students could develop it, find a faculty member to teach it, and then advertise the class on a poster. If 15 students expressed interest, they could register for the course during master scheduling days held twice during the year. Students seldom sat in classrooms all day. Instead of looking at slides, for example, an art class piled into a van to visit local galleries.
Alternative East was continually evaluated and received positive reviews. Berkowitz carefully kept the budget from getting "out of balance." So why did the school close?
As is often the case, the answer at the time was money. In 1983, Abington's school board, in a 5–4 vote, withdrew the district's participation, forcing the school to close its doors. Nevertheless, minutes from board meetings praised Alternative East and its programs, which included production of a children's play at a local mall and learning activities in genetics. The board justified its decision by saying that district schools had "highly skilled, highly paid people, and we should be able to provide for the needs of these [students]."
The underlying causes were probably more deep-seated. Times had changed. When the school opened, according to Berkowitz, students were politically alienated by the Vietnam War, racial segregation, and traditional schooling. There was a passion for hands-on, personally relevant education. But by the 1980s, Berkowitz explained, the students at Alternative East were "less interested in exploring." The teachers weren't as enthusiastic either, and that sapped energy out of the school. "The political milieu has to be [there]—everything has to be 'right'…and unfortunately, [that] doesn't happen enough."
Even the storied Parkway Program, which in 1970 Time magazine called "the most interesting high school in the U.S. today," fell victim to the changing political climate. Parkway was known as the "school without walls," because students learned about journalism at local newspapers, auto mechanics at auto shops, and art from museum historians. I spoke with Dr. Leonard Finkelstein, the second director of Parkway, who said that as a concept, Parkway was "magnificent." But reality did not always match up to its promise. Some students thrived in the loosely structured environment, while it became a "free-for-all" for others.
Dr. James Lytle, Parkway's first principal, said that by the late 1970s and early 1980s the middle-class students angry at the system had disappeared. Parkway became a safe alternative to the neighborhood schools and had to recruit "very aggressively" to maintain a diverse student population.
In 1990, the district asked Ms. Odette Harris to become Parkway's principal. For more than 30 years, Harris had been the principal of William Penn, a large, traditional urban high school. Her style and Parkway's had little in common, and she remained principal long enough to alter most things alternative. As Ms. Catherine Blunt, Parkway's union representative at the time, put it, the school changed "because we were in the district."
As districts like Philadelphia seek to "turn around" their public schools, let's not forget the lesson of the lost alternative schools. Inventive programs, even when successful, are easily swept aside and replaced by standard fare.
Lynne Blumberg is an ESL and English instructor and freelance writer.