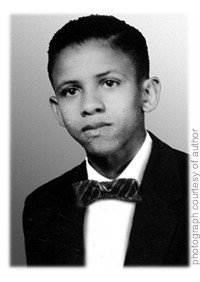 During the early 1950s, in the era before Brown v. Board of Education, I attended W. S. Creecy High School in Rich Square, North Carolina. Because of the state's segregated school system, W. S. Creecy's students were all black.
W. S. Creecy was separate from but certainly not equal to the all-white schools in Rich Square. The school enjoyed less funding than the all-white schools, meaning that our teachers earned lower salaries and that money for lab equipment and other facilities was scarce. Each teacher had to put the funds that were available to their best use. Thus our equipment and books were not substandard; we simply needed more of them in order to bolster the curriculum.
I still remember the county's school superintendent, who was white, being accused of embezzlement. He denied the allegation but committed suicide. The word was that he had stolen money from the county's black schools in order to build his palatial house.
Nevertheless, W. S. Creecy was blessed with an abundance of teaching talent. Our teachers often held master's degrees, perhaps because teaching was the only profession open to educated blacks at the time. The discrimination they faced was our gain; they were excellent teachers who inspired us to go to college and beyond. Most of the students in my graduating class earned bachelor's degrees. All students had to pass courses in the traditional core curriculum, designed to prepare us for college; we did not have electives, as many students do today.
My teachers were my role models. Mr. W. S. Creecy Jr., the principal, also taught me economics and sociology. (The school was named for his father, who had served as the previous principal.) Mr. Creecy and Mrs. Theola Moore, my English teacher, urged me to pursue further studies. Their standards were rigorous, and they recognized my potential.
My high school was reduced to a middle school in the 1970s, as black and white students merged into one large high school. Some white students, rather than study with black students in an integrated high school, chose to attend private academies, which still exist today.
I wonder how my parents were able to send nine children to college during those days of segregation. They had adjusted to segregation before I was born. They never let hardships or inequality prevent them from pursuing their dreams for themselves and their children. With a strong spiritual base (we went to church every Sunday) and with tremendous respect for the work ethic, Mom and Dad were determined that their children's lives would be better than their own. At one point, they had three of us in college at the same time. They made sacrifices, not excuses. They expected us to study hard and to do our best.
I remember plowing behind a mule, chopping cotton on our farm (which Dad paid for in three years), feeding the hogs, picking cotton, harvesting peanuts and corn, cleaning my room every morning, studying hard late at night, and making the honor roll in school.
Segregation oppressed us in North Carolina. Despite, or perhaps due to, the disadvantages of attending a segregated high school, students were determined to excel. Hardships can build character. The trials, tribulations, and rebuffs enabled me to be self-motivated and to become a true professional. The beauty of living in America is that we can all learn from our mistakes. Our country continues to make right our wrongs. As Langston Hughes once said, "I too, sing America," because "I, too am America."
-Leonard A. Slade Jr. is professor and chair of the department of Africana studies at the State University of New York at Albany.