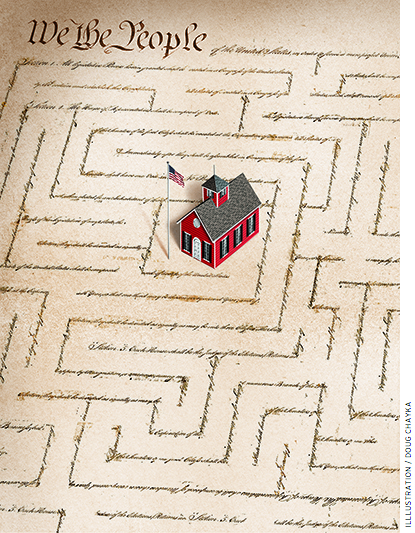 Does the U.S. Constitution guarantee a right to education? It does not, the Supreme Court declared in San Antonio Independent School District v. Rodriguez, a 1973 case alleging that disparities in spending levels among Texas school districts violated students' constitutional rights.
In this issue's forum, Charles Ogletree, Harvard Law School professor, and Kimberly Robinson, professor at the University of Richmond School of Law, assert that the court should overturn the Rodriguez decision, thus opening the door to federal remedies to public-education inequality.
On the other side, Alfred A. Lindseth, Rocco E. Testani, and Lee A. Peifer, attorneys at the law firm Eversheds Sutherland (US), contend that a reversal of Rodriguez would lead not to educational parity but to endless litigation.
---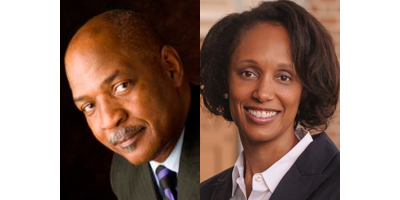 Inequitable Schools Demand a Federal Remedy 
by Charles J. Ogletree Jr. and  Kimberly Jenkins Robinson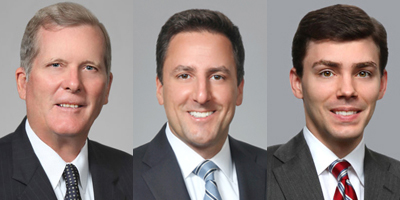 Federal Courts Can't Solve Our Education Ills
by Alfred A. Lindseth, Rocco E. Testani, and Lee A. Peifer
This article appeared in the Spring 2017 issue of Education Next. Suggested citation format:
Ogletree Jr., C.J., Robinson, K.J., Lindseth, A.A., Testani, R.E., and Peifer, L.A. (2017). Rodriguez Reconsidered: Is There a Federal Constitutional Right to Education? Education Next, 17(2), 70-77.